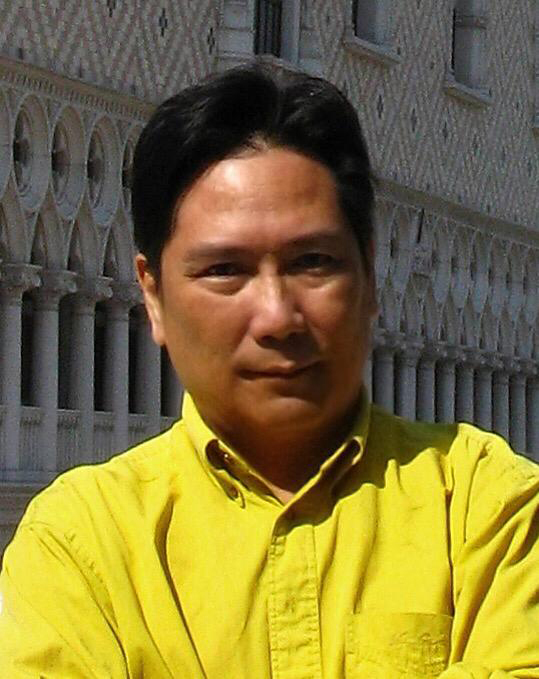 Gospodin Jiongxin Peng, PPSA, AFAPA, FPSNY je ovde fokusiran na crno-belu fotografiju. Naravno, fotografija u boji moŇĺe biti predivna i uŇĺivamo gledajuńái slike u boji, ali – mi sami vidimo u boji, pa i ne Ňĺelimo stalno da stvaramo slike onakve kakve ih veńá vidimo.
Fotografija za Jiongxin Peng-a je Zen u samom smislu te reńći. To je postalo deo njegove prirode.
Sve njegove crno-bele slike su izvanredne – pejzaŇĺ koji je odabrao, nańćin na koji fokusira temu, svaki detalj je doveden do savrŇ°enstva.
Kakav je glavni utisak kada pogledamo Jiongxin-ove ove fotografije? Jednostavno ńáemo i reńái: tiŇ°ina.
---
Prelepa tiŇ°ina, tiŇ°ina samocŐĀe i samońáa tiŇ°ine. Nastaje jedna veoma znatiŇĺeljna tiŇ°ina koja stanuje u naborima buke koja nas okruŇĺuje. To se, naravno, ne moŇĺe ńćuti. Ali Jiongxin uspeva da to oseti i fotografiŇ°e, omogucŐĀavajuńái svima nama da to i vidimo. Verujemo da je Jiongxin umetnik koji se emocionalno (pa ńćak i duhovno) pokreńáe fotografijom.
ŇĹivimo u svetu prenaseljenom slikama. Svakodnevno nastaju milijarde fotografija. Ponekad noaińĎem na fotografiju od koje se steŇĺe u grlu, a srce kuca malo brŇĺe.
Pogledajte Jiongxin-ova fotografska dostignuńáa i ńćlanstva:
ńĆlanstva
New Zealand Photographic Art Academy Chairman
Photographic Society of America PPSA
Photographic Society of New Zealand Member
Photographic Society of New York FPSNY
China Art Photographers Association Director
Australian International Institute of Photography Professor
Federation of Oceania Photographic Art Vice Chairman
China Photographers Association Vice-Chairman
Dostignuńáa
2017 5th Chinese Art Photography Golden Horse Award
2018 1st Chinese Photography Jinhua Award
2018 Asia-Pacific Photographic Art Golden Eagle Award
2018 1st Hongkong International Cup Top 100 Photographers Gold Award
2018 2nd Place in the 'ÄúTop 10 Chinese Photographers in the World'ÄĚ Landscape Section
2019 7th Chinese Art Photography Lifelong Achievement Award
2019 1st Hong Kong 'ÄúTop 10 International Photographers'ÄĚ
2018 9th Hong Kong International Photographic Art Exhibition Judge
2019 'ÄúPainting in Spring'ÄĚ International Photography Competition Best Judge
2019 2nd Hongkong International Cup Top 100 Photographers Competition Judge
2018 Auckland Photographic Competition Supreme Winner & Most Popular
2017, 2018 & 2019 New Zealand Royal Art Show 1st Place; Supreme Champion Photography in Show & Most Successful Photographer of Show in 2019
Ima oko 400 radova koji su 1500 puta prihvańáeni na meńĎunarodnim fotografskim salonima i takmińćenjima, ukljuńćujuńái gotovo 120 zlatnih, srebrnih i bronzanih medalja i pońćasnih pohvala.
Slike koje sada gledamo uspevaju da se izdvoje od milijardi drugih.
UŇĺivajte u galeriji!