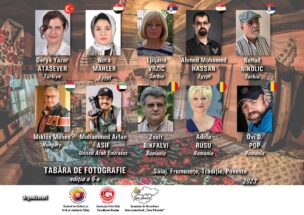 ---
Review from the Photo Camp organized by the Culture and Art Center of Sălaj County, the Photo Club Varadinum Oradea Association
Fortunately, we were able to participate in the 6th edition of Salaj-Beauty, Tradition, Story 2023 Photo Camp organized by the Culture and Art Center of Sălaj County, the Photo Club Varadinum Oradea 19 – 25 May.
This is a prestigious manifestation in the field of creative and artistic photography and we would like to share our impressions with a few words.
Summing up everything we experienced, felt, and learned during this unforgettable gathering with dear fellow photographers, we must say, with a full heart and with a lot of joy that the gathering at the Salaj photo camp was more than unforgettable.
The Salaj Foto Camp exceeded our highest expectations in everything. We have a special honor and pleasure to thank all the organizers and people with good hearts and goodwill for the successful realization of this unique cultural event.
Romania was presented to all of us in one unique and outstanding visual perspective, we were able to fill the hospitality and warmth of our hosts in the ethno houses we visited there, making us sufficient to realize all the cultural potential of the Romanian countryside.
We visited many churches, museums with professional guidance, and many respectful wineries in Romania, making us understand all the variety and rich cultural traditions of the Romanian people.
---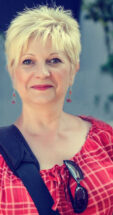 Especially and with a lot of warmth, we thank our beautiful Adela Lia Rusu, a friend with a big heart and good soul, for her selfless help, extraordinary organization, and the great effort she takes to make every participant of this camp feel "at home" like among their closest friends. In our humble opinion, everything about the organization of this photo camp worked precisely "like clockwork", bringing us incredible satisfaction during our entire stay in Salaj, Romania, during the actual work and planned activities and all the moments spent with our old and new friends as well.
Thanks to her efforts, cooperation, and socializing, the new friendships have ennobled our hearts with new hope, with the kindness of commitment, and devotion in the organization of such a prestigious photography event.
Only that kind of effort can result in unique success.
---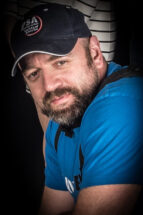 Also, we are extremely grateful for the support, warm relationship, and excellent organization of this event to our friend and good and open-hearted man Ovi. D Pop. Without his effort, help, and commitment at every moment of our friendship, this meeting would not have gone like this, especially since the atmosphere in which we worked and lived for 6 days of the photo camp was at a more than enviable level. His powerful drone with "All-Seeing Eye" made our meeting and gathering timeless.
It was obvious that in cooperation with all the organizers and participants of this gathering, Adela and Ovi did their best to make every moment of our gathering a beautiful memory.
In addition, all the photo models, a coordinated selection of beautiful Romanian and Hungarian folk costumes, excellent accommodation, and supreme domestic food fulfilled our impressions. We have outstanding good cooperation with all our friends during the shooting itself, giving the personal stamp of our dearest Adela and Ovi.
During many years working in the field of artistic photography, we had the opportunity to participate in numerous manifestations of this type. We can say with pride and honor, with admiration and full of love – this was our most beautiful and heart-warming meeting with people of goodwill ever, in which Ovi and Adela were far ahead, first of all with their humanity and organizational skills, where, without a doubt, every participant felt respected and accepted as a member of a one loving big family.
We would especially like to refer to the devoted, warm, big-hearted artist, our new friend Mr. Mohammad Arfan Asif, who spread kindness and love with his presence every moment spent in the camp. My unique and unforgettable early morning walks and taking photos with him completed my skills in the field of photography and enriched my knowledge in observing light, atmosphere, photo shoots, and choosing the new angle of photography perspective as well. His rich experience and big heart made our new friendship strong and meaningful, so we can freely say that Arfan becomes a part of our family in Dubai, UAE.
In particular, it was a special pleasure for us to socialize, stay, and exchange experiences with warm and kind-hearted friends from Egypt, Mr. Ahmed Mohamed Hassan and Mrs. Nora Maher, where every moment spent with them was filled with mutual understanding and sincerity. Ljiljana had the special honor of receiving from Mr. Ahmed, The President and Founder of PIPC (Pharaos International Photographic Club) the high and prestigious title of Grand Master Distinction – Hon.GMPIPC for her merits in the field of artistic and creative photography.
I also had the honor of becoming a Life Time Member of PIPC and we are both convinced that we have made new wonderful friends with them and that our cooperation and friendship will develop successfully.
How can we not mention the driving force of the whole group, a person full of enthusiasm and good energy, Mrs. Derya Yazar Atasever from beautiful Cappadocia, Turkiye.
Her enthusiasm and motivation captured every moment and encouraged us to participate with the same enthusiasm in the work of the whole group, bringing us a lot of good photos from the photo camp in Salaj, Romania. Mrs. Derya is an exceptional artist and a friendly person, with whom we would love to hang out and share experiences.
It was very pleasant in the company of photography artists from Hungary – Miklos Mehes and Zsolt Bikfalvi, with whom we also achieved wonderful cooperation and friendship.
Enjoy, together with us in many documentary photos from Salaj Beauty, Romania 2023
Posted by: Ljiljana Vrzic & Nenad Nikolic