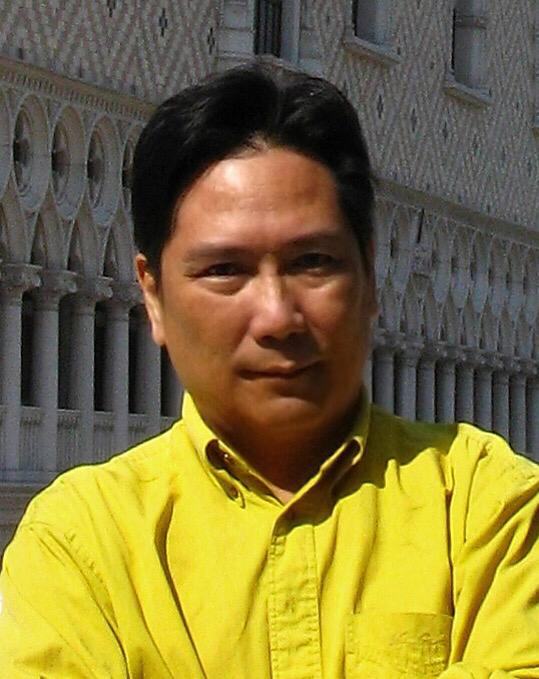 Mr. Jiongxin Peng, PPSA, AFAPA, FPSNY is focused here on black and white photography. Of course, color photography can be wonderful, and we enjoy looking at color images, but – we see in color, and do not wish constantly to create images as we already see them.
Well, the photography for Jiongxin is Zen in the very sense of that word. It has become a part of his nature.
All about his black & white images is outstanding – the scenery he chooses, the way he's focusing the subject, every detail is brought to perfection.
What is the main impression when we look at Jiongxin's photos? We will keep it simple and say: silence
---
The beautiful silence, the silence of solitude, the solitude of silence. There is a curious silence that resides in the folds of noise that surrounds us. One cannot, of course, hear it. But Jingoxin manages to feel and photograph it, making it possible for the rest of us to even see it.
We believe that Jiongxin is the one who is moved emotionally (and even spiritually) by photography. We live in a world of over-saturated by imagery. Billions of photographs are brought into existence every day. It is utterly and entirely overwhelming. Sometimes, one encounters an image that clutches at the throat and makes the heartbeat a little faster.
Look at the Jongxin achievements and memberships:
Memberships:
New Zealand Photographic Art Academy Chairman
Photographic Society of America PPSA
Photographic Society of New Zealand Member
Photographic Society of New York FPSNY
China Art Photographers Association Director
Australian International Institute of Photography Professor
Federation of Oceania Photographic Art Vice Chairman
China Photographers Association Vice-Chairman
Achievements:
2017 5th Chinese Art Photography Golden Horse Award
2018 1st Chinese Photography Jinhua Award
2018 Asia-Pacific Photographic Art Golden Eagle Award
2018 1st Hongkong International Cup Top 100 Photographers Gold Award
2018 2nd Place in the 'ÄúTop 10 Chinese Photographers in the World'ÄĚ Landscape Section
2019 7th Chinese Art Photography Lifelong Achievement Award
2019 1st Hong Kong 'ÄúTop 10 International Photographers'ÄĚ
2018 9th Hong Kong International Photographic Art Exhibition Judge
2019 'ÄúPainting in Spring'ÄĚ International Photography Competition Best Judge
2019 2nd Hongkong International Cup Top 100 Photographers Competition Judge
2018 Auckland Photographic Competition Supreme Winner & Most Popular
2017, 2018 & 2019 New Zealand Royal Art Show 1st Place; Supreme Champion Photography in Show & Most Successful Photographer of Show in 2019
Around 400 works 1500 times accepted in international photographic salons and competitions, including almost 120 Gold, Silver, & Bronze Metals and Honored Mentions
The images we are looking at now manage to stand out from billions and billions of others. Enjoy the gallery!