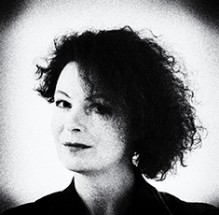 Normante Ribokaite was born in Dusetos, in 1968. The artist is one of the photographers of the Dusetos Art Gallery group (Zarasai Region, Lithuania).
The artist has participated in group shows held both in Lithuania and abroad.
Awarded in the International Photography contests FIAP, PSA, MoL, IAAP, GPU, UPI: at Serbia, Makedonia, Bosnia and Herzegovina, Montenegro,Croatia, Romania, Bulgaria, Slovenia, Singapore, USA, Switzerland, Ukraine, Belarus, Armenia, Egypt, Georgia, Finland, Turkey, Hungary, Russia, Azerbaijan, Australia, Japan, India, Tanzania.
The gold medal¬†¬† of¬†¬† San Francisco International¬†¬† Exhibition GALLERY¬†¬† PHOTOGRAPHICA –¬†¬† 2013 (USA).
Awarded of the 1st Edition of the Romantic Landscape FIER Institute Initiatives 2013 (Australia).
EX ARTE EQUINUS – 2013 Director's Award (USA).
Gold medal at the 71st, 74 st, 76 st Japanese International Photography salon Competition (2011, 2014, 2016 ).
The winner of Lithuania wildlife competition "Amber serpent" (2011, 2012, 2013).
Awarded at the exhibition-competition 'ÄěEarth Day'Äú (2008, 2009, 2011, 2012, 2013, 2015, 2016, 2017 ) 'Äď Utena, Lithuania.
A member of Photographic Association Master of Light (cMoL)Was also granted a diploma established by the Union of Lithuanian Art Photographers for her works displayed at the exhibition 'ÄěHorse in Photography'Äú (2008, 2010 ) – Dusetos Gallery of Art, Lithuania. Since 2009 the artist has been a member of the club of photographers of nature Green Umbrella (Lithuania). Has organised nineteen personal photography exhibitions. Lives and creates in Dusetos ( Zarasai Region, Lithuania).
BRONZE EXHIBITOR (BEPSS) THE PHOTOGRAPHIC SOCIETY OF SINGAPORE
Moreover, the photographer was granted the Honorary Diploma established by the National Photography Art Foundation for personal shows of artistic photography displayed successfully in Lithuania, in 2000-2006.
Enjoy the Normante deep sensitivity and inner mystery of magic artistic world!