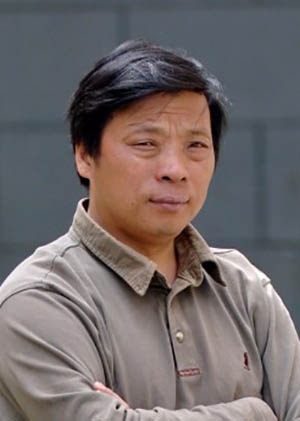 Lu Guang was born in 1961, in Zhejiang Province, China.
He has been passionate about photography since he held a camera for the first time, in 1980 when he was a factory worker in his hometown in Yongkang County. Between 1993 and 1995, he took classes at the Fine Arts Academy of Tsinghua University (formerly the Central Academy of Crafts and Fine Arts) in Beijing.
A freelance photographer since 1993, Lu Guang has developed major documentary projects in China, all at his own initiative, focusing on some of the most significant social, health, and environmental issues facing his country today. His photographic work includes stories on gold diggers, local coal miners, the SARS epidemic, drug addiction along the Sino-Burmese border, Aids villages in Henan Province, the environmental impact of the Qinghai-Tibet railway, industrial pollution and the medical effects of schistosomiasis (bilharzia).
---
His work on the Aids villages won First Prize in the Contemporary Issues category in the 2004 World Press Photo contest.
His picture story on drug addicts in southern Yunnan was exhibited at Visa pour l'Image that same year. In 2005, he became the first photographer from China to be invited by the US Department of State as a visiting scholar.
In 2008, Lu Guang won the Henri Nannan Prize in Photography in Germany; in 2009 he was a recipient of the W. Eugene Smith Memorial Fund, and in 2010 he won a National Geographic Photography Grant.
Just take a look at the small part of his photography artwork!