Fashion photographer Mario Testino was born in Lima Peru, South America in 1954. He was raised in a mixed Spanish-Italian-Irish family.
He studied economics during his first year at the University of the Pacific in Lima, Peru and later studied law at the Catholic University of Lima. He traveled to the University of San Diego, California to study international relations.
In 1976, he moved to London, England to pursue a career in photography. In the beginning he worked as a waiter to finance his photography. In one of the restaurants where he worked he met some of the editors of British Vogue who invited him to submit samples of his photographic work to the magazine.
Testino soon began to freelance for British Vogue, starting a professional career working for other European editons of Vogue and eventuallly in the United States with Vanity Fair, and later American Vogue.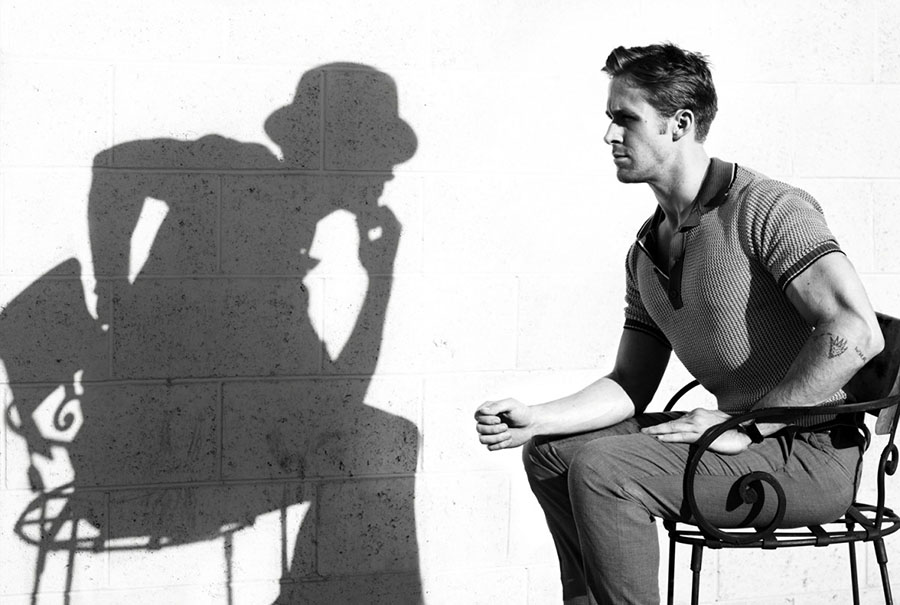 In 1995,Testino was commissioned to photograph the Gucci campaigns. Testino's love of glamour enhanced the sexy, sultry and powerful Gucci clothes, and the Gucci aesthetic took the fashion world by storm.
Testino was greatly in demand after that and was hired to shoot campaigns for super-brands such as Donna Karan and Versace. Testino made a name with his practice of putting his models into large groups which convey vitality and energy and are usually set against the backdrop of an event or a daily-life situation.
Testino is today one of the world's great fashion photographers, the source of numerous covers of the best fashion magazines . Testino has photographed celebrities such as Keira Knightley, Madonna, Kim Basinger, Elizabeth Hurley, Gwyneth Paltrow, Janet Jackson, Cameron Diaz, Meg Ryan, Julia Roberts and Catherine Zeta Jones.
But what definitively elevated him to become a celebrity himself was his portraits of Princess Diana for Vanity Fair.
In March 2005, he was honored with a plaque on the Rodeo Drive Walk of Style, a distinction bestowed by the high-end Beverly Hills shopping area for contributions to fashion and show business. Testino's plaque quotes his famous quote, "Chic is nothing but the right nothing."
Testino is also known for discovering the models of tomorrow; and launching the careers of models such as Georgina Grenville, Gisele Bundchen, Lisa Winkler, Carolyn Murphy, and Jacquetta Wheeler.
Mario Testino published his first book of photography; a collection of images entitled Any Objections, in 1999. In 2003, he published Portraits to accompany his exhibition at The National Portrait Gallery. In 2005, his exhibition of Diana photos, Diana: Princess of Wales, opened at Kensington Palace.