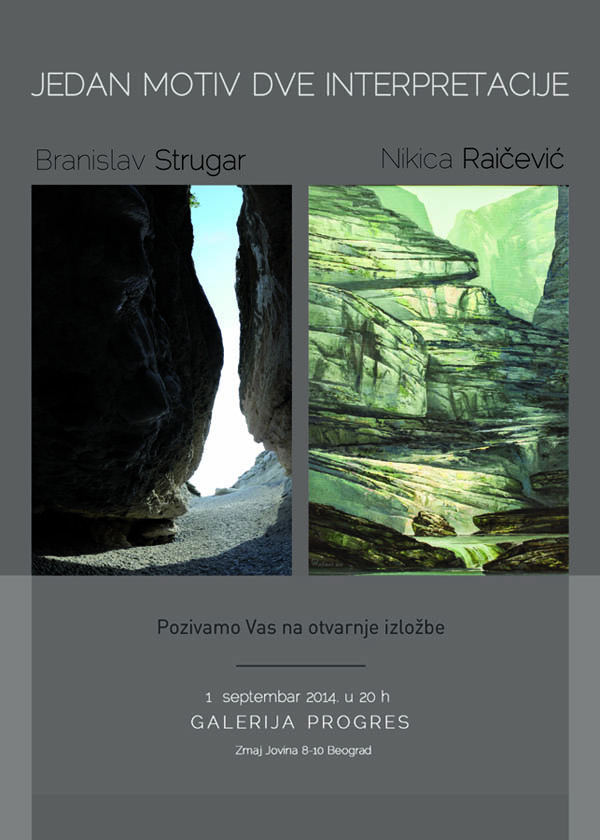 Painter Nikica Raicevic and Master of Photography Branislav Strugar met each other participating together in several art colonies. Through mutual conversation its turned out that they both like to visit the same area, the canyon of the river Cijevna, searching for inspiration.
Canyon was so fascinated that they always came back, and after years of work were created two collections of art works, independently of each other. Since they both moving trough the same area, not knowing each other, having met him spontaneously the idea of ​​a joint exhibition titled "One motive – two interpretations".
Two authors, two visions and two different techniques: oil painting and photography.
Academician Professor Dragan Karadzic are presenting their work in the exhibition catalog. The painter, who in his creative work in addition to traditional painting techniques, used the medium of photography, was the best person to write something about the idea of ​​the exhibition by two authors, Nikica Raičevića and Branislav Strugar.