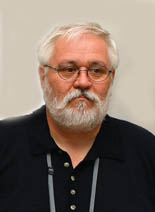 Ozren Bozanovic, KM AUFBIH was born in 1951, BIH.
He became interested in creative photography in 1969 and has taken part at over 400 group exhibitions in the country and abroad, receiving numerous awards
He has held three solo exhibitions.
He is a holder of title Instructor of Photography, Master canidate of photography art (KMAUFBIH), and FIAP title. Since 1986. he is the President of the Photo Association of Bosnia and Herzegovina and initiator of the journal "Photography and Photo Focus".
Currently he is the President of the Association of Artistic Photography in BiH and a member of the Arts Council for awarding a photographic profession.