The new "Sun & Cloud" from Superheadz Japan is the world's first "self-generation" digital camera capable of shooting both videos and
stills. With the success release of the Digital Harinezumi the new "Sun & Cloud" is Superheadz' new take on digital retro photography in a
even more user friendly fashion.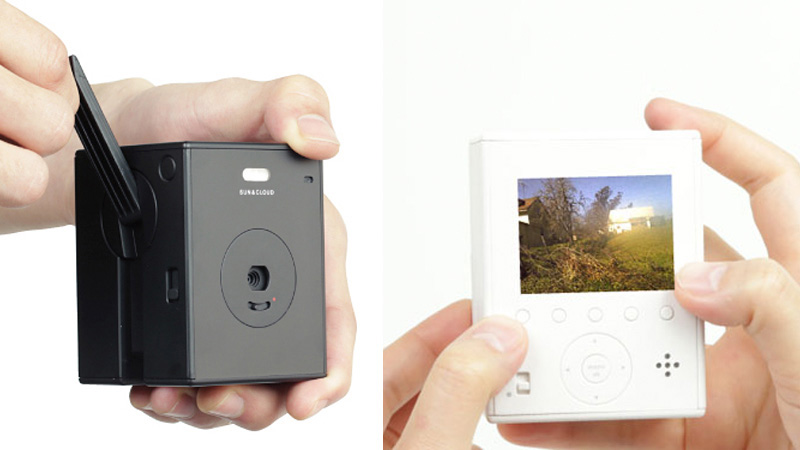 On top of the camera a solar panel is capable of self-generated electricity power charged automatically. In addition, the camera can also be
charged manually with a hand crank via kinetic energy, or through USB charging. So literally the camera can be used where you are! Don't
be fooled by just its minimalist and distinctive look of a rectangle box, the Sun & Cloud is capable of creating all kinds of imageries and
movies.
On-board 15 built-in filters go from lo-fi all the way up to artist filters to let you shoot through its 3 mega pixel lens with 3 different shooting
modes of normal (150cm range), portrait (60 ~ 150cm range), and even macro (25 ~ 35cm range). High power LED light lets all you DH2+
++ and DH3 fans to now capable of shooting in the dark! The Sun & Cloud comes with a built-in mic so you can record sound in your videos
as well.