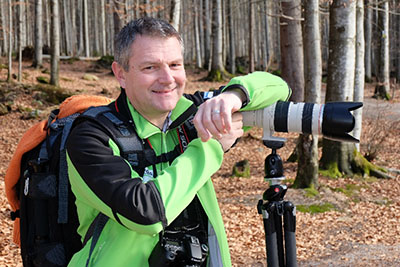 Igor Rosina, graduated FAMU Academy of Applied Arts in Prague, majoring in photography and design. He lives and works in Celje, Slovenia.
After graduation, he started his own business related to photography and industrial design. Since 2009. he is editor of Photographic Salon and deals with education related to photography and Photoshop software package.
---
Since 2013. he is began working as a chief editor of the photo magazine "Digital Camera".
Photos of Igor Rosina are like magic that you carry to the fairy-tale landscapes, sinks in every scene, as if you personally experienced.
His photographs are strongly realistic, yet somehow otherworldly. The manner in which Igor tells us his vision of reality touches your soul, fine and subtle as the artist's fingers pluck the strings of lyre, which has none since Orpheus is not yet touched.
Just such a lyre Igor Rosina reveals us, lavishly sharing with us and gives us the power of the moment in his photographs.